As spring approaches I fall in love with color and flowers all over again … every year. Fresh flowers in the house, plans for the gardens, containers and decorating. Florals are patterns I rarely use yet I love flowers. So what is the problem?
I want to figure this out because in between projects I have decorating for myself on my brain. After having a client's home photographed a few weeks ago I have a problem… I want to redecorate my living and dining rooms. It is the curse of being exposed to way too much and having a passion for beauty. I want it everywhere and my moods change. What is a girl to do? I guess it could be worse, I did give up shopping for Lent.
Let's say I do use a floral… my all time favorites are by Tricia Guild. Her laid back sexy approach to the DECONSTRUCTION of the sometimes stuffy floral is the way I would go.
You could just get lost in each photograph for hours. The colors and come hither curves of each branch and petal make me want to put on a lace gown and prance about in a great pair of heels. I actually think my husband might go for that as part of the redecorating plan.
Vibrant colors juxtaposed by calming neutral fields give these modern florals an abstract mood that I can live with… I think I have a start. Spring has sprung in my world.
Mixing you,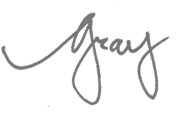 Posted in: Interior Design