A coffee table is the key element that anchors a seating area. Height, width, depth, material, leg style and apron detail are a few of the thoughts I have in mind as I scour images looking for "the one". I like a high coffee table, somewhere between coffee and tea table height. A chunky table with a sexy  leg and sleek apron is always a winner. A coffee table should make a subtle statement… but be sure to make one.
Modern classic is my "go to" vibe for a coffee table. Clean lines pull a seating area together no matter what is in your grouping. A table with a shelf is great for stacking books adding another layer visually.
Material is a fun aspect that can add another dimension to your selection. Mirror, lacquer, leather, bone, mother of pearl… the list really goes on. A mix of finishes is mandatory in a great room. A coffee table can interject that unexpected "bit of bling" you have been looking for.
Whatever your style may be let your coffee table be a fresh take on classic chic and beef it up. Let your proportions be a little gutsy and anchor the table with thick coffee table books and a nice orchid to gracefully lifting the eye up. Enjoy the search.
Mixing You,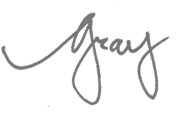 Posted in: Interior Design · Uncategorized