What does an interior designer do when she is dealt the following cards for a living room:
Andy Warhol
Hunt Slonem
Fantastic Family Portrait
She hops on the next plane to New York to pound the pavement for 2 days. This is when the juices have to be flowing even if you aren't in the mood. Funny, sometimes when I am not in the mood some of my best work happens… I guess it's like a singer writing a love song with a broken heart. Luckily, my heart is not broken but work is work. The end.
Tonight will be spent  packing all of my client's color stories, photographs, plans and elevations to be ready to work on my feet for two days. It is like a moving studio. LL Bean bag, I phone and samples moving quickly and staying focused.
By traveling and staying curious my client's homes are unique and fresh . Constantly researching things that are new and working with artisans in their studios alone keeps me in a creative zone focused on details. It is all in the details.  I will be designing a rug, furniture and swinging sample wings like a speed demon in all the fabric houses.
My client will be awaiting my return with her very specially selected and designed pieces that will turn her living room into a place she loves to be in everyday. My wheels have been spinning but the adventure has not begun. The things you don't know about or haven't seen are the most exciting.A job well done to me are pieces selected and designed very personally, not out of a library that may be a little overdue for a clean up!! Ending my day with dinner joined by my husband and two of my favorite artists will seal the journey with lots of love.
Off I go! Have a fabulous week.
Mixing you.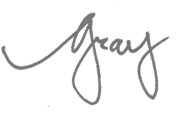 Posted in: Interior Design · Uncategorized