Sometimes in modern homes, the formal dining room gets nixed and many people opt for a more casual dining space. Either way, a beautiful dining area will make you wonder why anyone goes out to eat!
My favorite thing about the Jan Showers dining room is the mix. The pairing of white chairs with a dark wood table and a light wood cabinet gave this traditional space an updated punch of style.  I also love that fabulous chandelier, amazing wall mirror and the chic sheen of the walls. Those touches add glamour and make the space look way bigger.
In the Amelia Handegan room, I love that she added slipcovers to the dining chairs for a mixed look. The divine yellow silk drapes, gilded statue, crystal chandelier and gold mirror create a refined dining space that Handegan dresses down a little with the short pleated skirts and button detail on the slipcovers.
The lighting adds a wow factor to both spaces and gives it that extra bit of interest.
For more of my favorite dining designs, check out my Divine Dining pinboard.
Mixing you,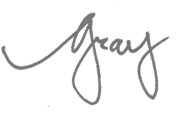 Posted in: Interior Design