Every designer has his or her "thing". Mixing traditional and modern elements is my signature, but I also like to put my stamp on a space in a creative and noninvasive way. In most designs, if it fits with my clients' taste, I like to add an antique barometer, housed in a gorgeous carved frame.
Vintage barometers add just the right amount of heritage to a modern space, and they are a quirky conversation piece. I love Kelly Proxmire made this Marston Luce barometer the focal point in this stylish bedroom below.
Besides being stylish designs in their own right, these are accessories that can also clue you in to a rise in pressure – perfect for predicting storms or sunny weather!
To see more of my favorite uses of barometers, check out my Barometers Rising pinboard on Pinterest.
Mixing You,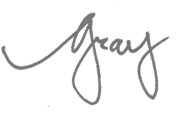 Posted in: Interior Design