Aerin Lauder told House Beautiful that her favorite color combination is blue and white – she says it is in her "decorating DNA." It's one of the key colors in her own home product lines.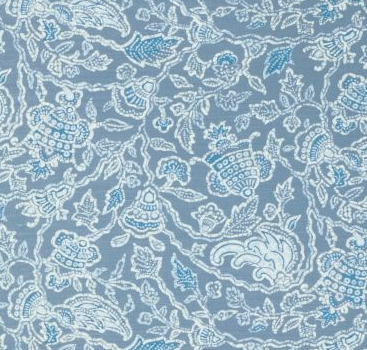 (Aerin Lauder's Marila Fabric)
There is a reason that blue is always listed as America's favorite color – it is at once a cool and calming color, and a vibrant happy color.  And crisp white is the perfect accompaniment and counterpoint.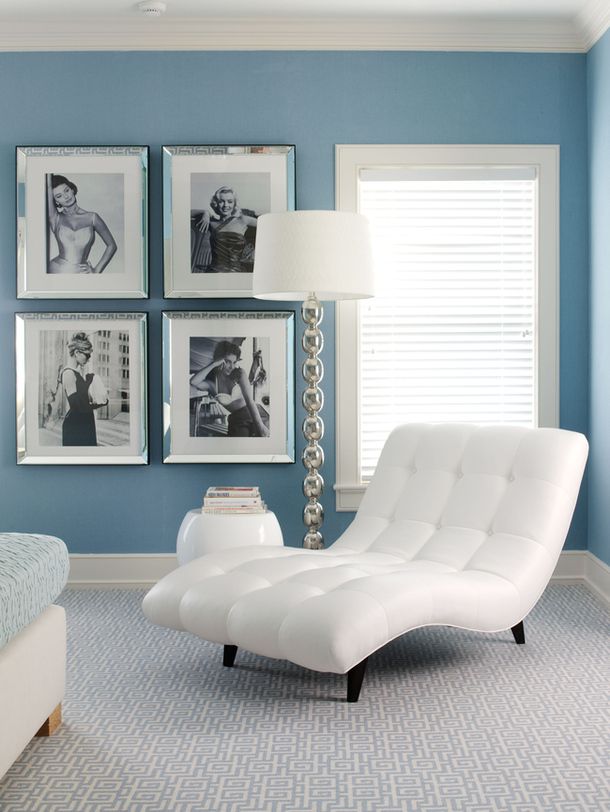 (Design by William Diamond and Anthony Baratta)
The combo can be nautical, Parisian, modern, moody, manly, or delicate – the ultimate go-to for interior design.
I like my blues in the deep and thoughtful end of the spectrum, all tangled up with grey and black, which makes the contrast to white even starker. How do you like your blues?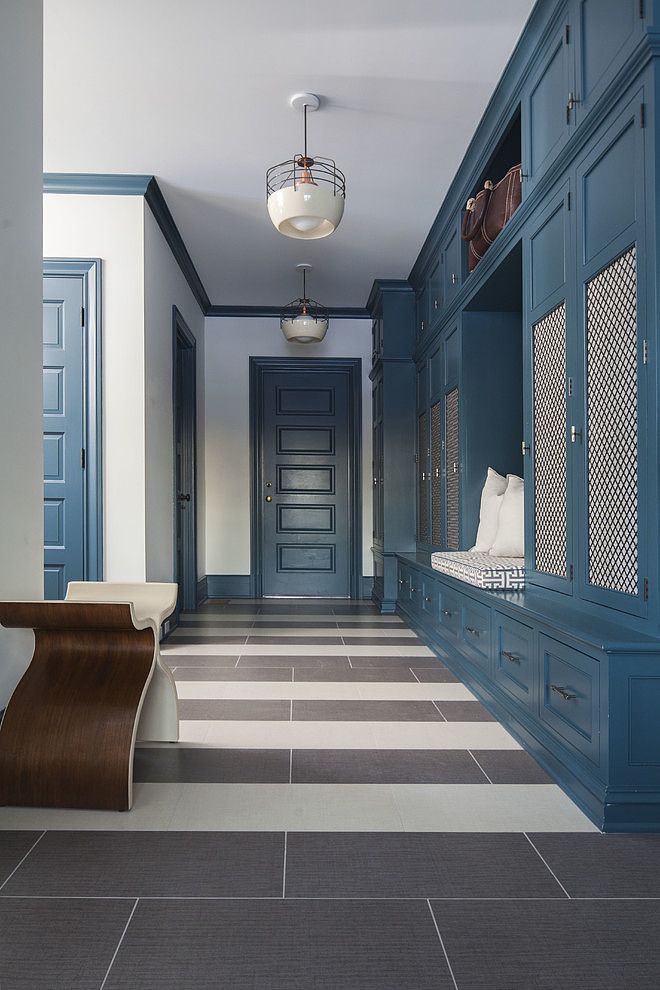 (SB Long Interiors)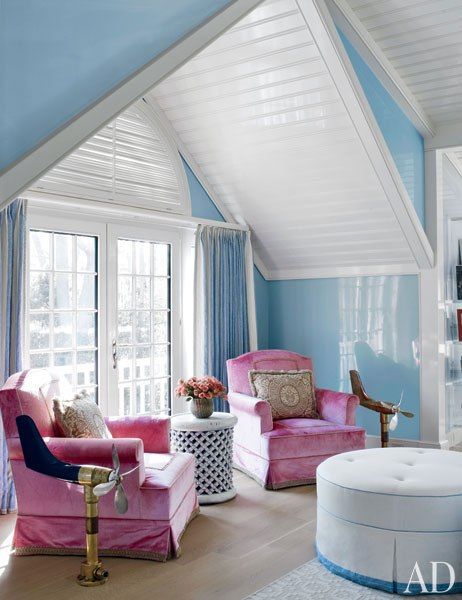 (Christopher Burch's Hamptons beach house designed by Christopher Maya, from Architectural Digest)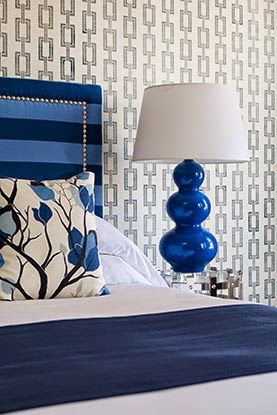 (Rachel Reider design via South Shore Blog)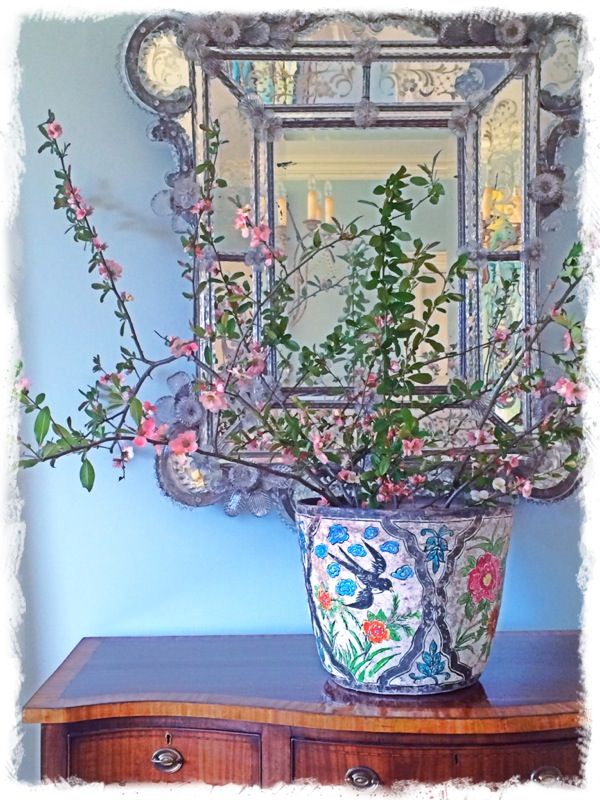 (My own design with a Waterlogue touch)
For more inspiring designs that are tangled up in blue, go to my Pinterest board here.
Mixing you,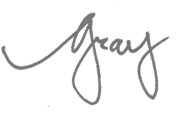 Posted in: Interior Design