I am currently working on a lady's library that will serve as the command center for a growing family of three children with a mother who could be mistaken for a movie star. We have been bouncing around thoughts and finally saw the light when we sailed the China Seas in my studio one cold day. My client started her journey removing a ski jacket and gloves and within an hour she was shaded from the sun under palm trees and geometric prints in vivid hues.
I love that coming to my studio takes my clients on a trip if only for a short period. That is my job and it is what the products I sell and rooms I create give them on a daily basis, their own fantasy land. Don't we all need one, I do. I can see her now working at the computer with a cup of coffee or a glass of wine looking super gorgeous against lacquered walls, upholstered cabinetry, fabulous art and our final fabric selections. The scheme started with a painting so we went with 2 smashing colors to create her China Seas jewel box.
Yesterday we met with their very talented architect and he was a bit taken back by some of our delicious final decisions. I looked at him and said,with great respect , " it is time to step out of your box buddy, I can help with that"!!! We all laughed because the house will be stunning and we know it. I started this post with one thought and as I write the main theme is about stepping out of your comfort zone. I have been doing some of that personally over the past six months and will be in the coming six months. Everyone has their own definition of taking chances in life.
Watching my clients take baby steps to find their fantasy land is what truly makes me happy and proud. Coming to visit and seeing them glow in the environment they worked hard to create ,with my guidance,  is the icing on the interior design cake. A simple selection of fabrics and wallpaper can have you sailing the China Seas one minute  and 20 feet away you can easily step into a garden in France cutting flowers in the spring. Even when it is snowing outside the window!
Mixing you,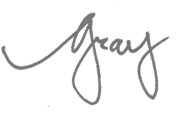 Posted in: Interior Design