I can't call 2014 a wrap without presenting my new brand video. I was asked to describe my design style while preparing for this shoot. It was actually a great process for me because I realized that my design style is what connects me to my clients and my clients to each other. Old clients, new clients and clients I have yet to meet. We all have a common connection aesthetically and emotionally and that is what I have been working for all of my career.
So what is my brand? The backbone of my design work is my southern heritage. I am a South Carolina girl who was taught many lessons growing up on how to be a southern lady. Seriously, by my grandmothers and mother. Just like the movies… it is not a joke. Now, did I buy into all of the lessons and rules? Maybe, maybe not. The fact is I know the rules but I was never a rule follower. My love of daring to be different seemed to get in the way of the rules.
I do have a passion for history, family, and the lessons I was taught whether I followed the code of conduct or not. I am fascinated by Southern history and the women who play a major role in the traditions and handing them down to the next generation. I am also in love with travel, art, old Hollywood glamour and contemporary culture. The process of creating an interior integrating each of these passions is when my work begins.
Please check  out my new brand video                                 I look forward to a creative 2015 … Cheers!!!!
Mixing you,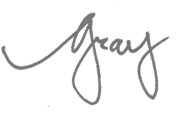 Posted in: Uncategorized