Lighting plans and selections usually take place long before fabrics, furniture, and wallcoverings  make it to the table. It is often hard to hunker down and knock it out but let me tell you… FOCUS… these are big decisions that can make or break good design work. Lighting is one of the most important elements of a solid interior.
FOYER:
Your foyer fixture sends a message to first time visitors. Hello, I can't wait for you to see the rest of me! It also sets a mood about what to expect.
LIVING ROOM:
Living rooms usually have a great mix of indirect lighting. Lamps, sconces, torchieres and specialty fixtures for art are used for the perfect ambience.
KITCHEN:
The kitchen is not for any old task light. I mean I want to make a statement in here. I like to go big and gutsy.
POWDER ROOM:
The powder room… think sexy shimmer .
MASTER BEDROOM:
A master bedroom is all about glamour.
The lighting selections you make early will brighten your days and nights forever!
Mixing you,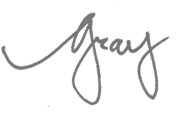 Posted in: Uncategorized