This year I made a promise to myself, to slow down and smell the roses this Christmas. One of my busiest years ever is under my belt and I am now gearing up for another. The next two weeks I plan to enjoy my home and family. We renovated our kitchen years ago and still I have yet to truly organize it and REALLY cook. My kitchen is one of the happiest spaces in my home. Calcutta marble, clean white cabinetry, antiques and contemporary art keep me company while preparing meals. I wish I could share my photography but I can't just yet…  I am really writing about taking time to be whole and create your own nest.
For months I have been studying  Gwyneth Paltrow's book, It's All Good. After some extreme health issues of my own I have decided to eat clean and basically make a lifestyle change. I cleaned out all of my pantries and spent the afternoon at Earthfare looking for things I never knew existed. After a trip to Crate and Barrel leaving with fancy new gadgets and chic organizational containers this interior designer is ready to cook.
This is what I like to call nesting. Really digging in to make your space work for you! It is a tedious process but when well done but so worth it. Pulling a room apart and putting it back together is the best way to learn how it functions for you. I am pulling apart pantries and cabinets… though the same concept works here.
Tonight I am cooking a teriyaki chicken dish with roasted carrots with honey and soy sauce. I hope my men are happy with the lifestyle change! I think they will be. I am excited to enjoy a kitchen that I am really just getting to know better!
Mixing you,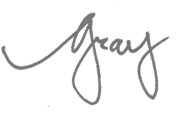 Posted in: Uncategorized