The leaves are coming down and it's about time for my gardens to rest for the winter. I am thinking about going all green this year with  low maintenance containers that will work well as my Christmas decorations with some added oomph in December. Here are some images that light my fire…
I love the added lemons in this planter…. Maybe I will use chocolate ribbons on my wreaths.
This window box has great shape that looks great for the winter and by adding the simple ribbons at the holidays they are festive.
Magnolia leaves and clippings from the bottom of the Christmas tree give a rich holiday texture to the potted boxwood.
Mixing you,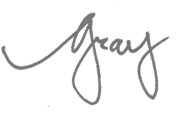 Posted in: Interior Design