Featured in Southern Living
Christmas came a bit early for me. I am thrilled to be selected by Southern Living as  one of eight southern designers who are reinventing tradition to redefine this region's style.Southern Living asked me to give them my design resolution for 2015 and I chose upholstered doors.
Let's get to the good part, upholstering doors. An upholstered door is like a great piece of jewelry,  a single door goes a long way. A fabulous upholstered door adds a dash of  WOW to any space and I now have new clients requesting them when they hire me. A special door can be used in any space effectively. A foyer, dining room, kitchen, powder room, it is literally an amazing design tool.
I have used leathers, faux leathers, hair on hide, mirrors, glass, mixed nailhead designs. I truly love to make each door project specific and maybe push my clients out of their comfort zone on this item. That is really why they hired me and it is my job. Applying a fabric, inserting a piece of glass and designing your nailhead pattern turns a door into a piece of custom furniture. The fact that it is vertical and you touch it makes it very engaging visually and physically.
You can add a color pop, unusual texture or stay neutral. A heavy weight fabric is key and good upholstery padding, this will give you a nice sound barrier. My latest project will have a pair of upholstered doors leading from the dining room to the scullery. So excited to get started in 2015 with more doors! I am now going to pull out some trace and pencils, time to draw!
Mixing you,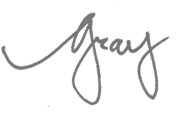 Posted in: Interior Design