One of my favorite Christmas traditions is decorating the exterior of my home. There is nothing more magical and inviting than wreaths, ribbons, and lights. Traditional red or nontraditional colors that you love, it is time to have some fun!
I like to work from my shutter color if I am going nontraditional. Having a visual connection from the house to your decor reads well and creates a fluid composition. It is a bit like decorating an interior. My previous home was white painted brick with black shutters, that was like starting from a blank canvas. I did silver and gold, traditional red was like giving the house juicy lips. One year I did a rainbow of bright colors that sparkled with boxwood wreaths and garland.
I wonder what will inspire me this Christmas? If you are a fanatic like me,the glue gun is set on high, and floral wire is your new best friend. I LOVE it! There is nothing like dragging the entire family outside to view your masterpiece. Good luck to everyone! Be creative and dare to do something different.
Mixing you,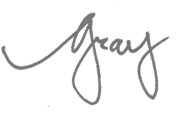 Posted in: Uncategorized