Easter is almost here and all of the things that come with it. The end of a long cold winter leads us to celebrating the joy of color. Flowers in the garden, the scents of nature, a vibrant sky and birds once again chirping with happiness. I have always loved the hues of Easter and the moods and memories they evoke.
Have you ever wondered what the significance of Easter colors were? Well, I did while running this evening, so I have done some research. Here are some of my favorites.
GREEN: The color green brings a ray of hope. Green is the color of grass.
ORANGE:  The color represents hope. It is associated with the dawn of day.
PINK:  The Easter color pink indicates a fresh beginning.
Yellow:  This Easter color is related to the brightness of the sun. It is a color that brings us joy and happiness.
WHITE:  Yes, it is actually a color. signifies purity and grace.
This color study has got me thinking… what will I wear Easter Sunday? Check your closet, it is almost here.
Mixing you,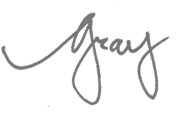 Posted in: Interior Design