Closet Series Part 2… Edit, Organize, Measure.
A closet is the most personal space I design for my client's. My passion for fashion helps me understand their needs which helps the design process evolve. I love my own closet and am eager to assist in breaking down the design elements. A closet can be many things to it's inhabitant. A place to work, get dressed, put on make up or just hide from the world.
How do you begin space planning?
EDIT.EDIT.EDIT.
My first bit of advice for space planning is to edit  your existing wardrobe.  Get rid of the things you don't wear. I have found when I do this I wear things that I have purchased more. Gone are the worn to death black cashmere sweaters! Wear the one you purchased this season. Things with price tags on them are not doing you any good.
ORGANIZE.
I have a wonderful person who helps me with my clothes. She is like my interior designer because I don't get one of those. We organized my closet by color, sleeve length, pant length and dress length.
MEASURE.
 After editing and organizing  place your items on a closet rod and get an idea of how many linear feet you need for each category. Allow a little extra hanging based on how often you add to your wardrobe. The same concept works for shoes and the jewelry (you don't keep in a safe). Remember shoes have height too! Flats, heels, boots… Each style of shoe will need a different shelf height which helps  determine the overall cabinet design as well.
ISLAND ???
Do you have space for a center island? Islands are so practical in closets if you have room for one. This decision will dictate how the closet lays out. Center islands are very functional and are great for lingerie, workout clothes and your costume jewelry!
PROCEED
You are ready to begin space planning. Even if you don't have a large closet these simple steps apply for anyone who wants to bring this form of organization to their daily life. It is fun to discover new ways to use any space large or small. I have had both! My childhood closet was a great walk-in my mother planned when building our house. My early years of marriage I had smaller closets but managed to mirror walls and wallpaper them to be welcoming.
Next week we have fun with old fashioned decorating…
Mixing you,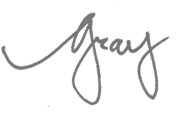 Posted in: Uncategorized