Celebrate in Southern Style
It is hard to believe the holidays are upon us. I was so thrilled to see my tabletop designs in Southern Cottage magazine for their "Celebrate in Southern Style" issue.
The greenery and roaring fire on the cover make me want to curl up on the sofa with a hot cocktail. My spread is about dressing the table for holiday gatherings which can be a daunting task. Silver, linens, flowers and a concept can be overwhelming especially with an overextended to do list. I hope the article helps alleviate some of that stress and puts people in a "this is fun" frame of mind.
First, come up with a mood. Do you want to have a formal vibe or a casual vibe? If you want a garden theme are you thinking English or tropical? I chose a garden theme for one tabletop and went with a structured English garden look. My passion for tropical  treasures landed on the after Christmas in Florida tabletop. It is my favorite time of the season with very special friends from all over the country.
Next think about the materials you want to use. Your china is a great starting point. Take cues from the colors and design to begin to pull your elements together.
Shortly after making that decision begin to think about your centerpiece. What flowers are available to you and what will hold your centerpiece? Do you want a single arrangement with votives scattered or a trail of arrangements? Be sure everyone can make good eye contact. My husband has no problem moving a centerpiece much to my dismay.
A beautiful tabletop makes your guests feel special and adds your own self expression in entertaining. I am not a cook so my personality shines through in my decoration and presentation. It's a way to let your family and friends know how much you care.
Don't be tied down to traditional holiday colors. It's nice to step outside of the box with your colors. Metallics can give a sparkle to any color combination to make it feel like a special time of the year. Happy almost holiday season.
Mixing you,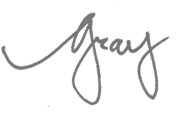 Posted in: Uncategorized