I was recently interviewed by a local magazine for their January issue. Guess what they asked me? What are, in my opinion, the top interior design trends for 2014. Interiors should not be trendy. I am more of a collected and layered kind of girl with a dash of… wow, that works.Interiors should be fresh and timeless. Layering your decor gives you the ability to push into current trends. I do believe in ever changing trends in fashion, color and an overall vibe that pop culture may be feeling at the moment. Engaging in this form of expression is fun and keeps me on my toes. I love all things feminine …clothes, shoes, jewelry and accessories. A new lipstick can brighten my week. Let's take a look at what's coming in 2014, shall we?
Color reigns in 2014, saturated delicious color.
Floral patterns are growing like wildflowers in fashion and interior design, let's call it FLOWER POWER.
A mixture of silver and gold could be a glistening addition to your wardrobe and home.
What about our lips? Smiles need to be in style…
I am excited about the year to come. Bold expression, which I love , and lots of color.  Let's give one last look at a fabulous room that sets the bar for all of us using Pantone's color of the year, radiant orchid. Oh, and a shot of Olivia Palermo rocking a leopard belt with a patterned dress in the new hue.
Stay chic and be bold. Happy New Year!!!
Mixing you,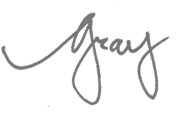 Posted in: Interior Design