Working from home can be a balancing act. Creating the perfect home office can be even trickier.
The great thing about a fabulous home office is that, when it's designed correctly, it makes getting work done so much easier. This Green Couch Interior Design office brings the comforts of the rest of the home into the work space, without giving up the environment that makes us productive.
Traditional offices can be standard and sterile, but the beauty of having one at home is that you can weave design from the rest of the home into it and make it as comfortable as you want it. You can make it personal, using colors and patterns that will inspire you to be creative and productive.
I love this room above by Martyn Lawrence Bullard. It's so chic and so fun with pops of animal print and color…who wouldn't want to work there?!  And you know I love the leopard!
Want to see more spaces that work? Go to my pinboard here.
Mixing you,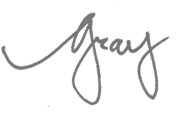 Posted in: Interior Design