It's the unofficial end of summer, but being the rule breaker I am, it won't stop me from taking trips to the lake and beach or wearing my favorite white clothes! Plus, where I live it will be hot until October!
What I do like about Labor Day is that it gets me back on a schedule. The kids are back in school and I'm back to working five, maybe six days a week. While I love spending time with my family during the summer, I'm happy to get back to creating special spaces for my clients full time.
And since I am such a rule breaker, white after Labor Day is no problem for me! A gorgeous white room is never out of style.
So mix it up and make a clean statement with neutrals! Happy Labor Day!
Mixing you,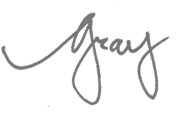 Posted in: Interior Design