I just returned from a relaxing few days in South Beach, Florida. It is crazy how wildly different it is from my normal Florida get away, Boca Grande. I came home with some goodies I would not have tried on unless I was there and in the mood of South Beach. "When in Rome" was my mantra after a day of watching Brazilian beauties walking about gracefully in their Jimmy Choo heels. The Victoria's Secret models swarmed by the paparazzi added  a bit of glitz and excitement to my sunbathing ritual. I quite enjoyed it and of course my husband did.
While on my daily strolls around  town I really felt the vibe of South Beach. The Art Deco architecture and bigger than life fashion statements set off  by a little bling- a-ling kept my motor running. I was also captivated by the beauty and style of many of the South American and European women. I will admit I bought one of their slightly different "secrets" for looking dynamite  ( I wouldn't have done it unless I was there).
I enjoyed the flavor of South Beach and indulged in the culture. I am going back to Florida next weekend. A different spot but I am going to get my South Beach on. I already have today !
When traveling  ANYWHERE  3 things that I don't leave home without:
1. My jean jacket from college. Worn in just right, great for layering.
2. Statement handbag of the season.
3. A leopard dress, blouse, bikini… You pick. Leopard is universally chic.
Try something new, it's good therapy.
Mixing you,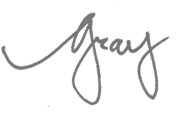 Posted in: Interior Design