As a woman, I have always been inspired and energized  by great female vocalists. When I was a child and teenager I knew every word to most of  Carly Simon's, Carole King's and Stevie Nicks' greatest hits. Bad days, break ups and horrible bosses ( I had a few but I won't mention names) could not defeat me. I would soon be in my room or apartment with my good friend Stevie Nicks listening to " Rooms on Fire" . The music would soon take me on a journey that was familiar to only me and I was clear from the storm.
Watching the Grammys I loved seeing Sara Bareilles and Carole King join their amazing talents in a powerful duet combining their hits "Beautiful" and "Brave". The soul of their voices and lyrics made me want to go on a long run or sit and sketch furniture in my studio for a dreamy foyer I am working on.
I am listening to all of my girls today as I play catch up on a Monday. My friend Sheryl Crow would say, "like Steve Mcqueen all I need's a fast machine and I'm gonna make it all right". I need a fast machine about right now.
Mixing you,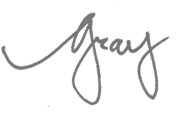 Posted in: Interior Design