Top 5 Design Rules to Break
I'm a rule breaker – it's just in my genes. In my designs I love to take those design rules that all of us have heard and throw them to the wayside. So let's mix it up with my Top 5 Design Rules to Break:
1. "Small Spaces Should Be Light Colors." Yes, light colors create an airy space, but a dark wall color creates a sense of depth that creates the illusion of more space. This powder room by John David Edison used deep black lacquer and silver molding to create a lot of depth in a small space.
2. "Always Add a Pop of Color." I love color, but a room layered in neutrals can create a sensory haven. This interior from La Maison Gray Interiors uses metallic instead of a pop of color to brighten up this neutral room. It feels so luxurious and even a little glam!
3.  "Match Your Colors." Your room should look put together but it doesn't have to match. Being too "matchy-matchy" can date your home. I love a look like this by Katie Ridder that pulls the deep purple of the chairs, chartreuse walls, and teal storage cabinet to create a cohesive dining area crowned by that fabulous disco ball chandelier!
4. "Don't Mix Metals." Please mix metals! It creates a huge impact to mix warm and cool metals. This cool, neutral room by Benjamin Dhong thoughtfully layers in silver, gold, and brass for a terrific combination. One metallic finish should act as the primary look, with the other metals in supporting roles.
5. "Don't Mix Wood Finishes." Mix away! Pairing your different finishes, like this Bill Ingram bathroom, can make a room more interesting and personal. The wood of the floor warms up the cool space while the light wood vanities continue the rustic feel of the bathroom. As with the metal finishes, just be sure that one finish is dominant and the others act as accessories.
When you know the design rules, then you know where and how you can break them. Which design rules do you break in your home?
Mixing you,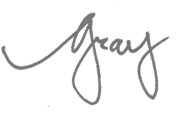 Posted in: Uncategorized