I think seasonal decor is just as important for the summer as it is for the winter holiday season. It's time to lighten up for the warm weather, to have a little fun and not take things so seriously!
I like to add wicker and more natural materials to my interior designs during the warmer months, like the vintage look mirrors below that I spotted on a recent shopping trip. I also like to take out the heavier wool carpets and replace them with sisal or other lighter materials like cotton.
Consider warm-weather ideas for your own home, like replacing heavier drapes with lighter sheers, or heavily-spiced candles for lighter florals. Or you could add mirrors to a room that will allow the natural light to brighten the space.
Mix in some of the gorgeous wildflowers and herbs from your gardens and outdoor containers to add that fun, summery touch. Let's celebrate summer, indoors and out!
Mixing you,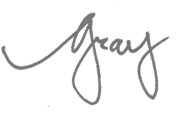 Posted in: Interior Design · Uncategorized