What do you love about summer? I love the sunshine and water. Swimming and tanning keep me sane during the months of humidity and heat. There is something about the high temperatures that relax me and take me back to my childhood in South Carolina.
Imagery can conjure up a moment in time that instantly takes you back to a special place.
Here are some of my favorite flashback summer images.
Get your summer on!
Mixing you,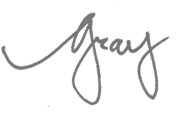 Posted in: Uncategorized