I hope your summer was a time spent replenishing your soul. Spending time in the water and the sun has prepared me for a six month period I will be working on a big project. I have never taken an extended period of time away from my work … I decided to this summer!
It will be interesting to see if truly taking a step back from the sometimes crazy pace changes my approach to chaos. Sitting at my desk working also creates routine and organization that I miss very much.
I do think creative thinkers absorb inspiration more when they aren't amped up on deadline overload . Reading, travel, photographing and writing are all part of  creative translation for me. I never take a break from that part of my work.
Off I go into my next phase and major project. So long summer… It was nice knowing you again!
Mixing you,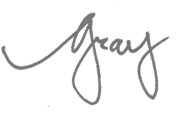 Posted in: Interior Design