Wouldn't it be so cool to sneak away from the madness every now and then, hiding out where no one can find you? That's why I love the idea of secluded spaces, especially those hidden in your own home like an oasis.
One of my favorite ways to relax is curling up with a good design magazine. Reading nooks are the perfect secret space, and I love the one by Platform 5. It's such a sophisticated and stylish nook to decompress and gaze outside at a garden or backyard.
I love how the serene space in the photo by Ngoc Minh Ngo makes it perfectly clear what you're there to do: relax. The pillows, the reading lamp, and the lighting create a flawlessly calm space.
Reading nooks are my favorite type of hidden nooks, but check out my Secret Spaces pinboard for some other favorites.
Mixing you,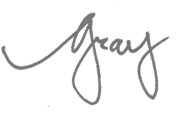 Posted in: Interior Design