Don't just stack that porcelain and put the silver in the closet. Enjoy it everyday by incorporating it into your cabinetry plans or make a closet a special space. Creatively displaying your finery will increase your chances of pulling it out daily. A modern backdrop can give new life to antique serving pieces.
My favorite thing about Kelly Wearstler's kitchen is the mix of antiques with modern design. The dark cabinetry and modern fixtures with the curvature of the antique tea sets, and china.
The mix of the gold cabinetry with the modern white chairs works perfectly in Kelly Wearstler's design. The open glass upper cabinets add a nice touch to the room with the pieces displayed.
I love the combination of the finery with the florals.
Juxtaposing the fragility of the old with an unexpected boldness successfully integrates these objects into a modern space.
Let's get organize. For more of my favorite designs, check out my boards on pinterest!
Mixing you,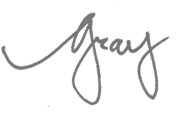 Posted in: Interior Design