Long flights cause me to think a lot and thinking a lot makes me want to write. I enjoy making short lists of things I want and  need to do or simply journaling. My thoughts at this moment are about growing older gracefully. All of us have priorities that are unique to ourselves. I believe most of us listen more and more to those personal needs when they truly become things you can't live with or without. I know I have in my late forties… Let's break it down.
ACCEPTANCE
I accept the things I can't change and have learned to explore alternatives. Thinking outside of the box can lead to new goals. So life changed a bit, ok.
LISTEN TO YOURSELF
Physical changes equal mental changes. I am actually giving up my convertible to save my face from the sun I once worshipped like a handsome Greek god. I am getting ready to be the driver of a chic sports wagon. Maybe I will paint my dining room a shocking shade of sunny coral for my daily dose of Vitamin C.
MODERN YET PERSONAL STYLE
Always stay true to your personal style, maybe tweak it a bit. Don't ever lose your flair and dare. Bohemian chic, rocker girl or classic prep continue to channel your true self . We are who we are. I have never worn a one piece bathing suit in my life, never will.
Change is good.
Mixing you,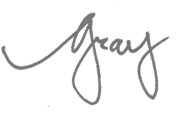 Posted in: Interior Design