Clean, simple, fresh. These are the words I would use to describe my kitchen. I am not a cook but over the years I collected a notebook full of images of white kitchens with great stones, stainless appliances and hardwood floors.
I wanted white cabinetry with some glass. The existing footprint did not allow for an island. I was fine with that because my old Georgian home didn't invite a grandiose kitchen. Harold Cooler, a well known North Carolina architect, and Otto Zenke, a legendary southern interior designer, were the masterminds behind my home before I was born. We bought our house from the couple that built it and it was somewhat like giving a child to new parents. My husband an I love old homes and have great respect for proper room allowances. An enormous kitchen would look silly in my house. Chic and clean was perfect to mix with my true Georgian architecture.
The calcutta marble subway tiles have great impact when installed from the counter top to below the crown molding. I find this classic in a modern way. Soapstone counters add that hit of black that every space needs to create depth and definition. The cabinet doors are very simple while the nickel hardware harks back to the existing Georgian bones with a little formality.
The space is divided into eating and preparation areas but we wanted to treat the space as one. I designed a pair of lanterns with a modern vibe to visually unite the spaces. The element I love about the lanterns is the copper screen applied to the inner cube. The fixtures are the perfect blend of classic concept with a fresh execution.
By adding pops of color with accessories, rugs and art the kitchen becomes a place for the family to gather and a fun space to mix mojitos to carry out onto the porch when my mint comes in! Yes, I do cook but it is not the talent I would expect an award for.
Finally, the piece de resistance. My yellow leather door. Every space needs something to set it off and apart form the others. Southern Living asked me what my design resolution was for 2015,  I of course said upholstered doors. My clients now request one before we begin a project. I designed this door with thoughts of form, function and aesthetic in mind. I can see into my dining room while entertaining without opening the door. I can also see into my dining room when I walk into the kitchen from our back stairs. Drinking coffee with a view of my pretties is luxurious. I love my yellow door it is like a ray of sunshine.  I do cook more now because I enjoy being in my kitchen!
Mixing you,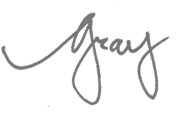 Posted in: Interior Design