Mixing is my thing. I love to mix modern with traditional to give spaces serious personality.
One of my favorite things to mix is my traditional Southern design with updated contemporary pieces, often combining antiques and heirlooms with modern accessories.
In the room below, I love how Aime Corley paired traditional chairs with a modern sofa and accessories. Upholstering the chairs in a modern color like bright yellow makes the mixed room still feel cohesive.
The living room above by Greg Natale is mostly modern with the graphic patterns of the ottoman and area rug, but design of the chair and coffee table add pops of traditional to this glam space.
Mixing a little old with new (or vice versa!) gives a space character and creates a room that feels lived in. It also makes for distinctive style and always leads to a great story.
Mixing you,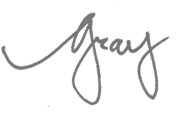 Posted in: Interior Design