It's Beginning to look a lot like Christmas
I love Christmas morning. It seems to be one of the most relaxing moments of the season to me. It's a special family gathering time to unwrap presents and have breakfast. My children have always loved nutcrackers so I have a large collection. My final tabletop is a creation of love and family. I played on all ranges of red from scarlet to coral. Red roses and red berries are perfect for Christmas morning in my silver punch bowl.
Scattered gifts around the table wrapped in silver and gold papers with coral ribbon is such fun to sit down to. Christmas morning is a private family time so make it special! This is a time that your children begin to create their own memories and traditions for the next generation.
Mixing You,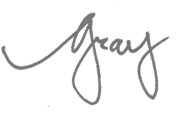 Posted in: Interior Design