I often wonder why people put away their most treasured items, saving them for a "special day," or just for the holidays. I like to use my family heirlooms in new ways, placing them out in the open in my home where I can look at them every day.
They are reminders of my family, my heritage, of holidays and special meals – each one is really a memory. And they all tell the story of me.
There's no need to wait until the holidays or an important dinner party to pull out the "good" china. Pull out all of those fabulous things you have hiding in the china cabinet or in your attic – and put them to use in new ways!
Have your morning coffee in an antique tea cup or use your saucer for a midday snack. Place gorgeous cut flowers in antique vases, or use glassware on your vanity for your pearls and rings.
Let these amazing items tell their story – and your story – by mixing them into your home's decor. It's the perfect way to live with your fabulous history and to show your own personality!
Mixing you,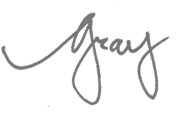 Posted in: Interior Design