Design Legend Series Part Two: Rose Cumming
Rose Cumming was an eclectic and electric personality with a glamorous style. Her gutsy clashing of bold colors, metallic wallpapers and glittering chandeliers makes me want to do some decorating! Pull out the floral chintz books, some solid satins, my Sabu leopard and let's get going… I am in a Rosey state of mind today.
Chinoiserie and singerie scream look at me in a room by Rose. She loved oriental designs mixed with monkeys and high style upholstery. Her dramatic rooms were much like film sets as she expressed her design style.
Sleek upholstery lines dressed in sumptuous solids with tiger and bearskin rugs… before anyone else dared to bring real fur and skins into the room. Especially with formal antiques and sexy fabrics.
"I have no time for boring furniture, boring fabrics or boring people."- Rose Cumming.
Even Charlotte Moss is clearly inspired by the work of Rose.
Design legend Rose Cumming in her shop. Surrounded by a few of her favorite things.
Time to catch up on my magazines in a Rose Cumming kind of way.
 Mixing you,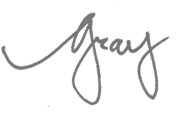 Posted in: Interior Design