Design Legend Series Part One: Elsie De Wolfe
Style setter, actress, business woman, and a free spirit who lived to be different Elsie de Wolfe blazed the interior design trail in 1910. At age 40, after acting on stage in New York, Elsie found her true gift was in set design. She wanted to find a way to bring that talent into homes that were quite tired and dark with Victorian gloom. She did just that by decorating her own apartment on Irving Place proudly showing it off while handing out her fashionable business cards announcing her new venture. America's first interior decorator.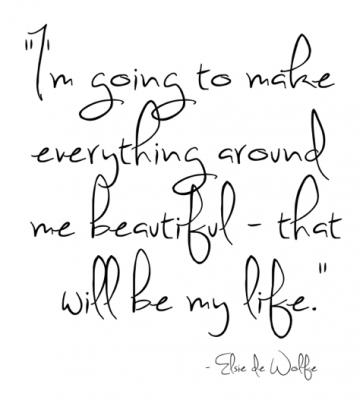 Friendships with some of New York's most powerful women landed her the job of decorating the Colony Club in 1907. The Colony Club was New York's first all female private club. She approached the project breaking all the rules like any great decorator should. She went with a casual yet feminine vibe using bolts of  glazed chintz, pale wall colors,tiled floors, wicker furniture, fabulous vanity designs and the first of her many trellised rooms. The indoor garden pavilion concept was born and Elsie was the creator. She swiftly made a name for herself that got her hired by the Vanderbilts, Fricks and Morgans to name a few.
Billy Baldwin rocking the trellis too!
Elsie believed in lots of white paint, sunlight, furniture covered in chintzes and footstools of leopard. She introduced comfortable upholstered chairs , plenty of lamps, long sofas, mirrors and chaise lounges into rooms that had been dark and covered with William Morris wallpapers . What a relief , thank you Elsie!
David Hicks was ready for a spring cleaning as well.
 Suzanne Kasler… tight and white.
Elsie's talents, style and candor gave her all of the components of  a celebrity designer.
After a long relationship with Elisabeth Marbury, a theatrical agent, she married Sir Charles Mendl. The couple purchased Villa Trianon outside of Paris. She threw exquisite parties right up to the Nazi takeover of France.
Dance the night away…
The progression of WWI moved the couple away from Villa Trianon . Elsie wanted to be near celebrities so they purchased "After All" their home in Beverly Hills. Tony Duquette was a young talent who caught Elsie's attention. She was now in her eighties and hired Tony to execute her concepts for the home. A great friendship was born as well as an interior design  masterpiece based on concepts influencing designers everyday.
Mirror, mirror on the wall.
California Dreaming… Michael Taylor goes for mirror on mirror.
More , more , more… let's score, score, score!!!
I love a mirror. Perhaps that is part of being named Elsie, Elsie Gray.
After All
What a lady, what a life! Thank you Elsie for blazing that trail.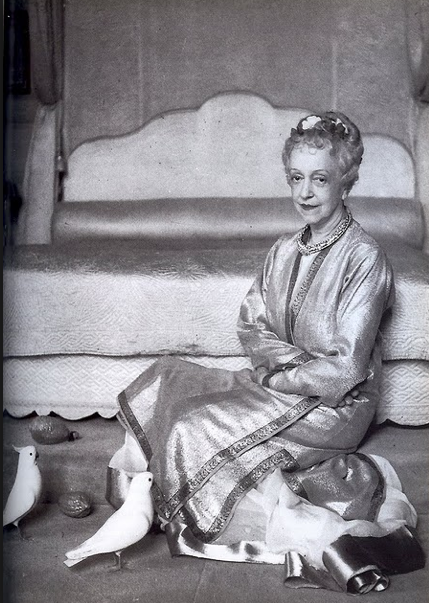 Mixing you,
Posted in: Uncategorized