Closet Series Part 1… Passion for Fashion
My passion for fashion started when I was a young girl. Shopping and dressing up in heels, hats, and costumes that were frothy and frilly was pure fun for me. I bought my first mink coat when I turned 16 with my own money. The ability to work hard to acquire things I wanted was something I learned from watching my father. Lucky for him he is good at saving while his daughter likes to acquire .
Organization took place in collage form for me as a visual thinker. The collage process helped me plan my wardrobe and keep a running wish list of pieces I wanted to add. I had no idea I would one day become an interior designer and my passion for fashion would find it's way into my own creative process.
 My design journey has given me some really amazing clients over my career. We share many of the same passions. I believe this is why the relationships have worked so well together over periods as long as 20 years. Closet design and decoration gets me in a mood of fun and fantasy. My client's closet that is on the cover of this month's Traditional Home is an example of extreme planning, organizing, counting and measuring.
Dress lengths, boot heights, linear feet of short hanging, jewelry storage, fold out ironing boards… the list goes on. It is a small space that has to function for you and the way you live.
Over the next two weeks I will write about the process I go through with my clients when we begin designing their closets. It is quite tedious but the investments  in their wardrobes are well worth it. It is like creating your own boutique that makes getting dressed a personal time that is a practice in self expression.
Keep fresh flowers on your dressing island or on a shelf. Treat this space as you would any other in your home!
Leave your gown and shoes out a week before a big event. I leave fabric schemes spread out in my studio for weeks while preparing my final estimations. Great ideas happen when you least expect them. A piece of great jewelry you rarely wear might need cleaning at the last moment.  ( Your grandmother would be so happy you added her pin, I know mine would).
Color code your closet, add accessories in the mix of your collections. It helps pull things together visually.
Keep photographs of the ones you love all around you! Especially memories of special nights out dancing in one of your favorite dresses.
This is your private sanctuary … make it special and one-of-a-kind. Space planning tips next week!
Mixing you,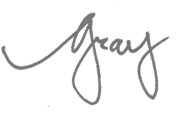 Posted in: Uncategorized