What are the key design features for a great guest bedroom?
You can take two approaches ,
1. Creating a serene space for your guest.
2. Step out of your box, have fun!
work with a color or theme you have always wanted to use but got cold feet in the process.
Remember, it is a space you may use on occasion and it is a place to show your alter ego, like a powder room.
Always wanted a canopy and a bold color combination?
Is there an overcaled pattern you want a wild headboard made of?
Or do you want some old Hollwood glamour?
Are you a gold digger in disguise?
Whether you decide to create a serene haven or a jewel box of personality your guests will notice you took the time to think about their space.
Get started now the holidays are upon us.
Mixing you,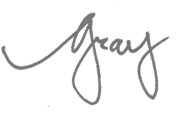 Posted in: Uncategorized