A bathroom remodel is still the number-one renovation project for homeowners today. Redoing your bathroom is the perfect time to add the style and chic decor that you love from your favorite spa or boutique hotel.
Bathrooms need to have that perfect mix of form and function, with style for miles and plenty of modern appointments. Today, bathroom staples – tub, sink, shower, and vanity – come in a gorgeous array of colors, sizes, and materials for infinite possibilities.
Whether a rustic haven like Gil Shafer's design above, or elegant and contemporary like the Renee Gaddis design below, these in-home getaways take you away from the stress and complications in life and let you wash away your worries. It's the ultimate Calgon moment!
Check out some more Bathing Beauties on my Pinterest page.
Mixing You,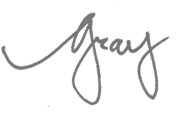 Posted in: Uncategorized