Are you thinking what I'm thinking ???
It happens to me every year. We begin pulling out all of the Christmas decorations, shuffle furniture around and unfortunately a new "to do" list starts running like a meter in my brain. My husband has no idea about all of the thoughts that are spinning around my little head as we get the tree just right in the bay window. He doesn't need to be in on my secret meetings anyway.
The first item on my post holiday list is to recover the living room sofa. I ordered two memo samples of a delicious velvet and the color that I ordered on a whim was the one that lit the room on fire. I love watching beautiful rooms evolve over time. That is truly how it happens, you live with things and then that one change over a five or six year period could be THE one. I don't believe in overnight rooms, they have no soul. Light bulb moments are my cup of tea. The thought that has been in the back of your mind every time you walk by a room. I do it at my client's homes and they look at me like I am crazy, which I may be some days. I may be in deep thought with a client over the living room paint color and I will randomly ask about the fire screen for the family room. I am simply checking off a "to do" list that runs like a ticker while I am on a job site. The clients I have worked with for 15 years just roll with it , they know me. Newer clients get to know my quirkiness so we do lots of giggling . I love facial expressions, they tell it all, I know when my ladies and gentlemen think I have lost my mind! Never fear, I have not.
Let's all think over the holidays about what we want for our interiors in 2014. I am calling to check availability on my velvet, it is a rich cobalt blue. I hope there is plenty available. Put on your thinking cap and let your mind wander from room to room. You will have your light bulb moment if you look closely and don't forget to click your heels, it always helps.
Mixing You,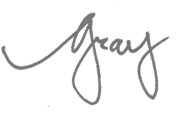 Posted in: Interior Design